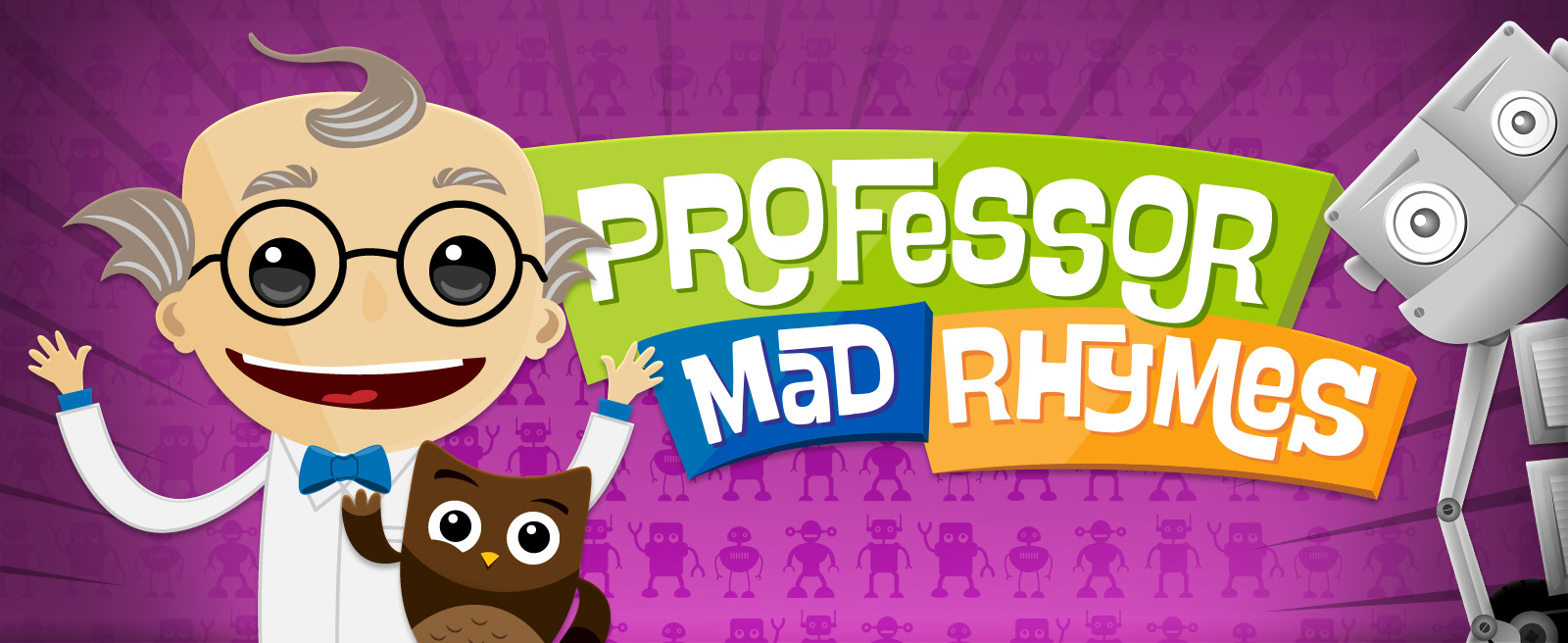 Client:
MeepBeep Games  |
project:
iPad Edutainment App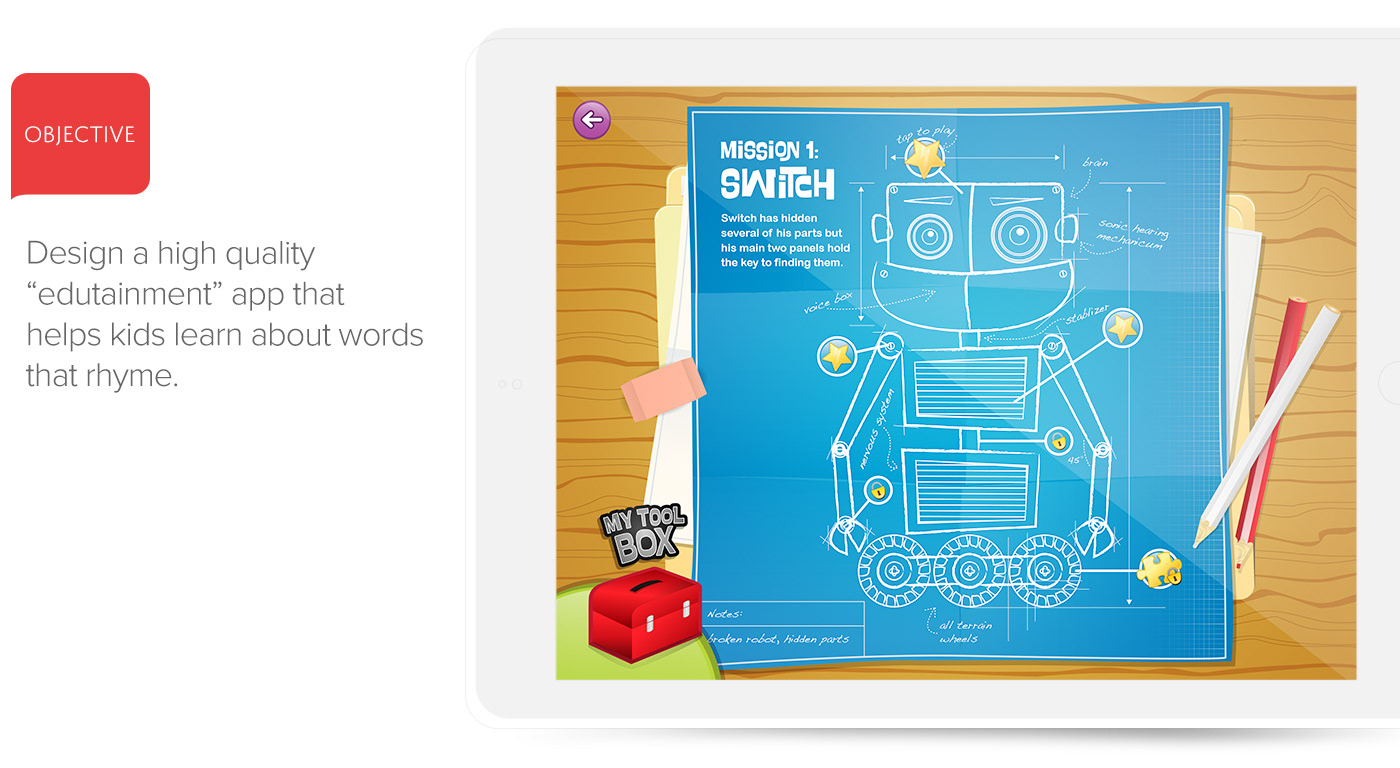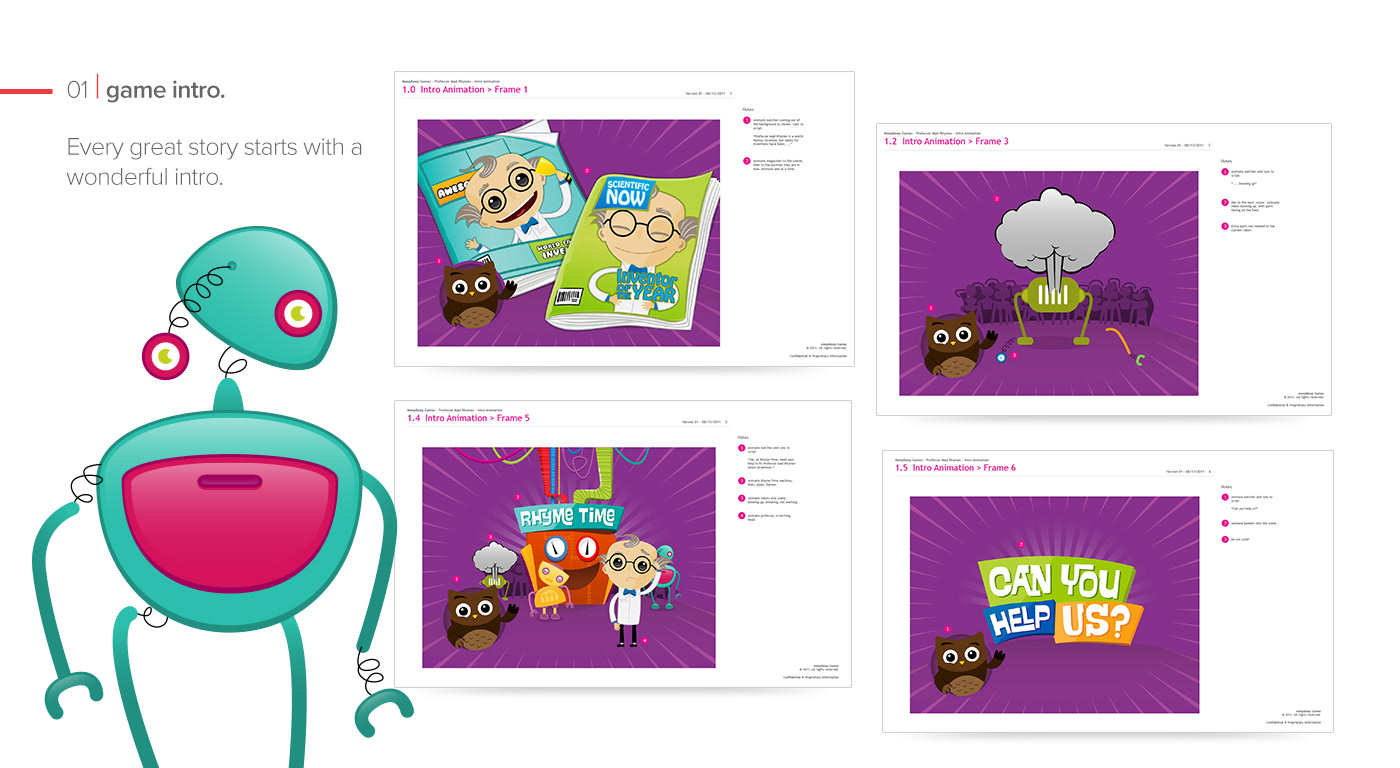 Professor Mad Rhymes™ was designed to help children prepare for reading by recognizing individual word sounds. In the game, the user enters the RhymeTime Workshop™ where they help the Professor match up rhyming pairs presented by the various broken robots. As the user successfully completes each round, they're awarded with one of the many missing robot parts. During the puzzle round, the user joins the professor as they work to reassemble the broken inventions.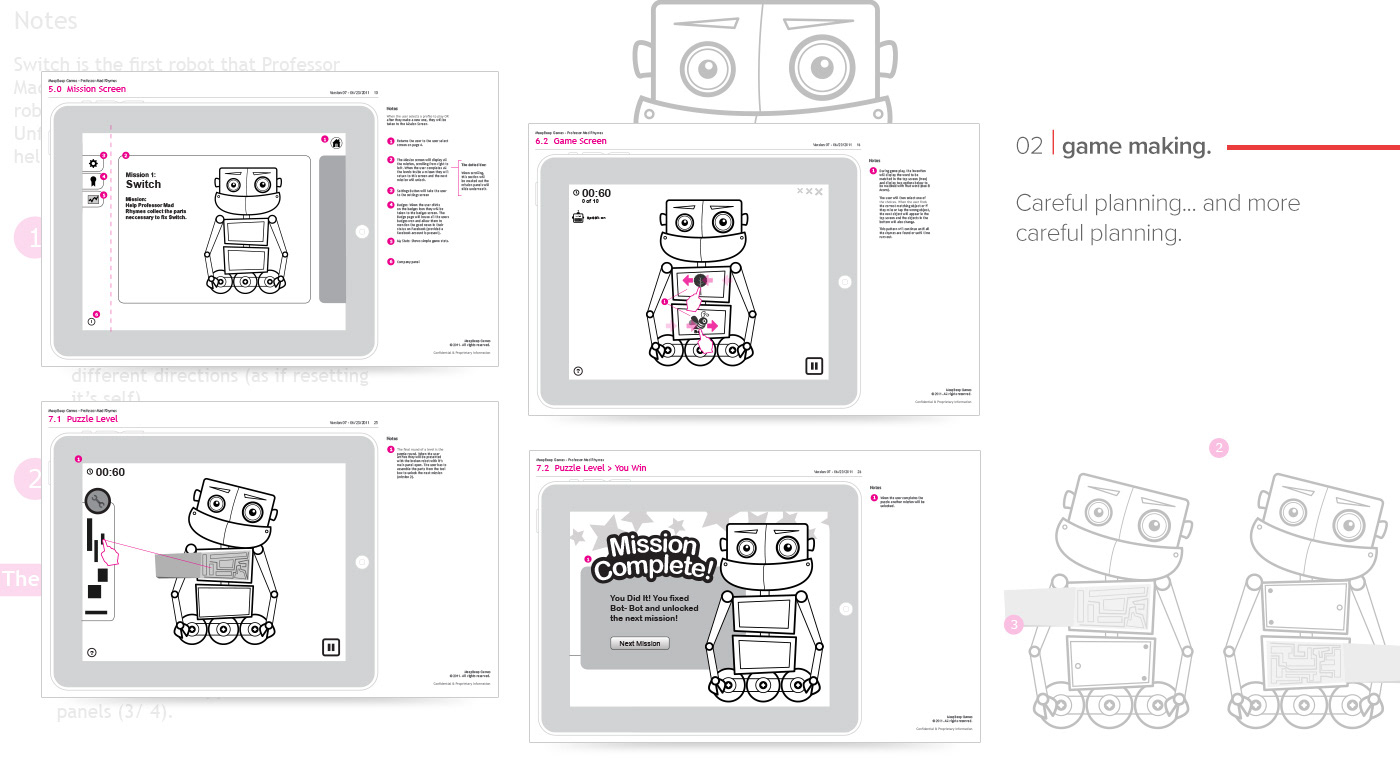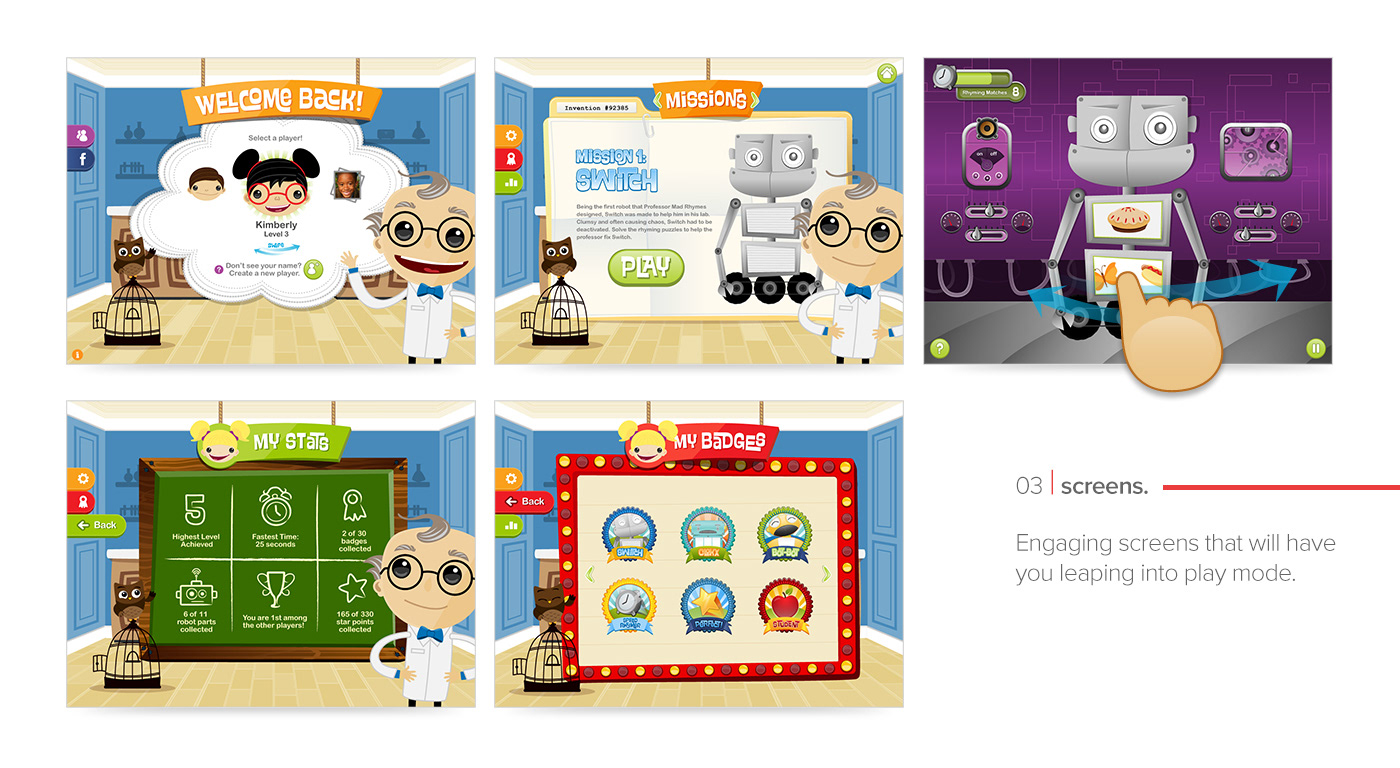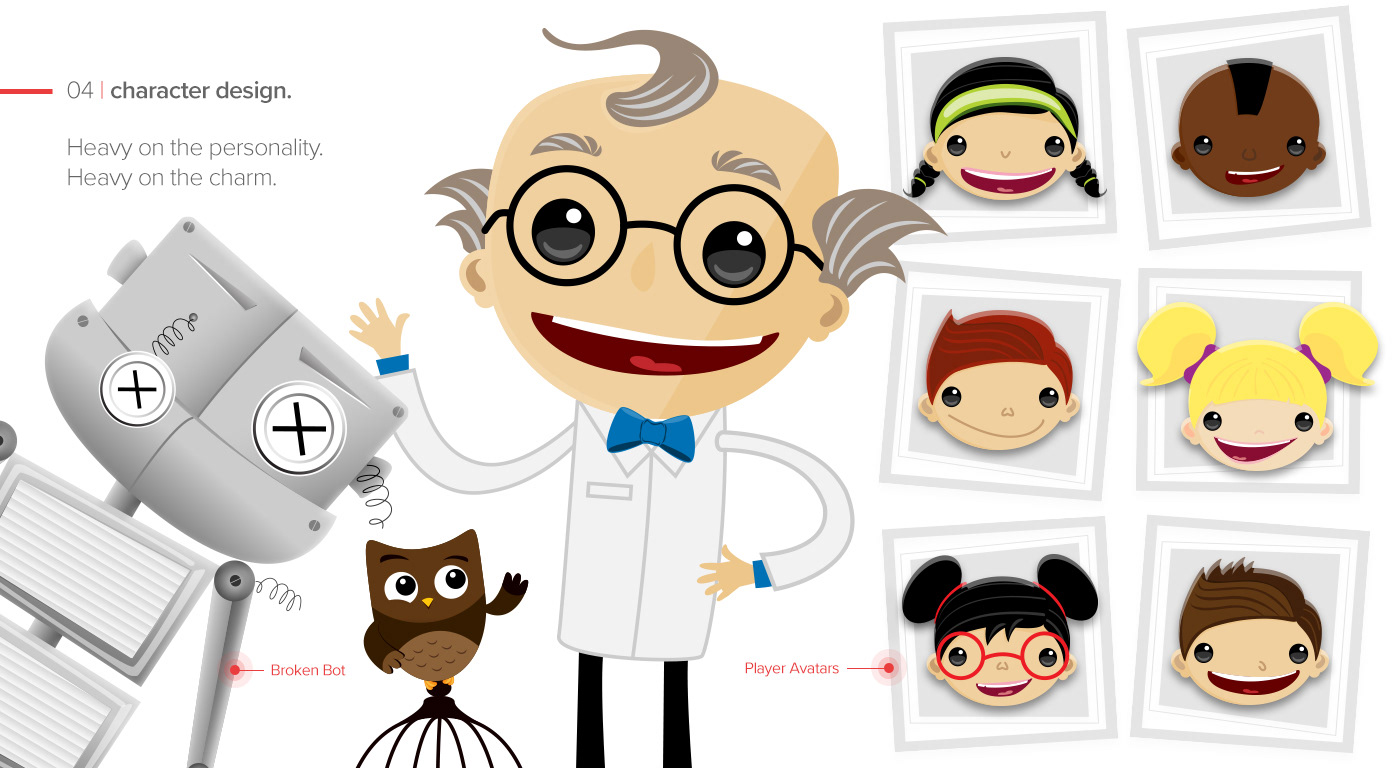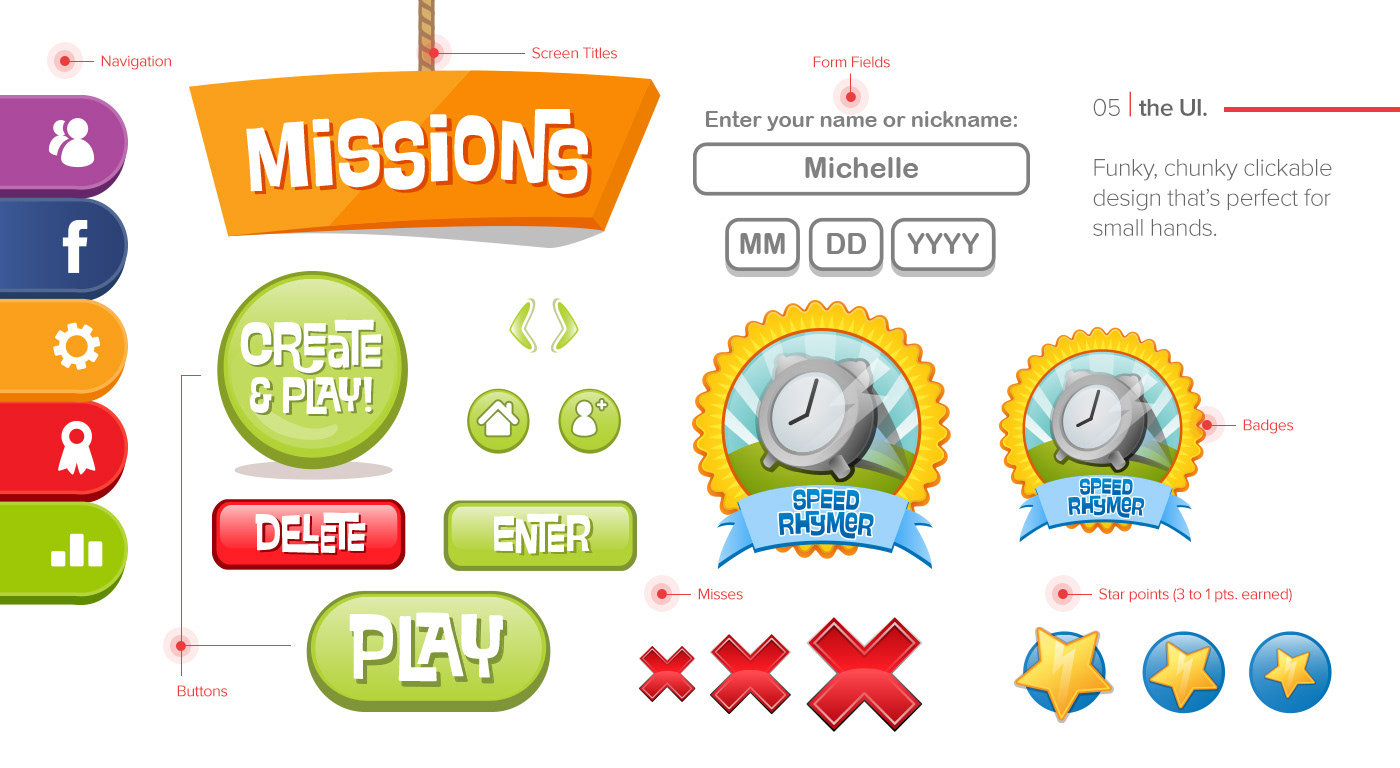 Professor Mad Rhymes™ (and by extension, MeepBeep Games) is a passion project of mine. As such, I was instrumental in creating the game flow, wireframes and designing the entire user interface, which includes: illustrating the characters, game environments, objects, badges, etc. Additionally, I wrote the background story, character scripts, curriculum, sourced sounds, sourced music, cast voice talent and hired an animator. 
My wish is to one day see kids rhyme with the Professor and fall in love with him, just as I have.